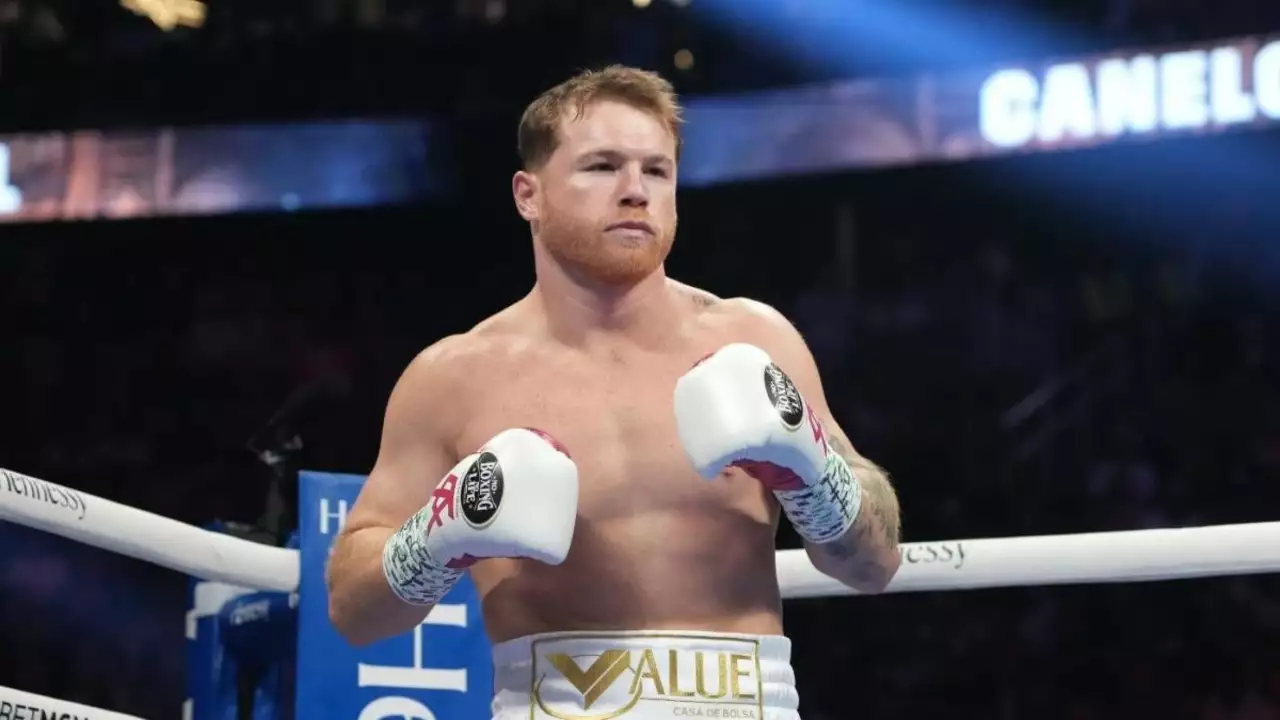 Introduction to Canelo Alvarez's Career
In the realm of boxing, few fighters have managed to captivate audiences the way Canelo Alvarez has. Born as Santos Saúl Álvarez Barragán, the Mexican professional boxer has become a household name over the years. Since turning professional at the tender age of 15, he has amassed a remarkable record, boasting a winning streak that few can rival. His thrilling matches, coupled with his incredible work ethic, have earned him a legion of fans worldwide.
Alvarez's style in the ring is a sight to behold. His ability to skillfully dodge blows, land powerful punches and display strategic prowess has consistently kept him at the top of his game. But beyond his technical skills, Alvarez's mental toughness and determination are equally awe-inspiring. In this article, we will delve deeper into his career, his achievements, and the reasons why many consider him as an all-time great.
Highlighting Alvarez's Notable Victories
Throughout his career, Alvarez has faced off against some of the biggest names in the boxing world and emerged victorious. His first major victory came in 2011 when he defeated Matthew Hatton to win the vacant WBC light-middleweight title. This victory marked his arrival on the international stage.
In 2013, he made headlines once again when he beat Austin Trout in a unification bout. But perhaps his most significant victory came in 2015, when he faced off against Miguel Cotto. Alvarez's win over Cotto for the WBC, Ring magazine and lineal middleweight titles solidified his status as a world-class boxer.
Alvarez's 2017 and 2018 bout against Gennady Golovkin further cemented his legacy. The first match ended in a controversial draw, but Alvarez won the rematch, earning the WBA (Super), WBC, Ring magazine, and lineal middleweight titles. These victories demonstrate Alvarez's tenacity and his ability to perform under pressure.
Alvarez's Impact on Boxing
Alvarez's influence on the sport of boxing is undeniable. He has brought a level of excitement and anticipation to the ring that is reminiscent of boxing's golden age. Every time Alvarez steps into the ring, it's a guarantee that fans will be treated to an entertaining and competitive match.
His fights have consistently drawn massive viewership numbers, proving his popularity and impact on the sport. He has also been a significant figure in Mexican boxing, carrying on the legacy of great Mexican fighters before him and inspiring a new generation of boxers in the process.
Comparing Alvarez to Boxing Greats
Comparing Alvarez to some of the all-time greats in boxing is no easy task. It's important to remember that each era in boxing has its unique characteristics and champions. However, when you look at his achievements, his skillset, and his impact on the sport, it's clear that Alvarez certainly deserves to be part of the conversation.
His record speaks for itself. He has taken on all comers without backing down, and he has won more often than not. His victories over boxing greats like Miguel Cotto and Gennady Golovkin have proven his worth, and his consistency over the years is truly remarkable.
Conclusion: Alvarez's Legacy in Boxing
So, will Canelo Alvarez go down as an all-time great? In my opinion, he certainly will. His remarkable record, his thrilling victories, and his undeniable impact on the sport of boxing make him a deserving candidate. He still has plenty of fights left in him, and there's no telling what more he can achieve.
However, no matter what happens in the future, Alvarez's legacy in boxing is already secure. He has inspired a new generation of boxers, entertained millions of fans worldwide, and left an indelible mark on the sport. His place among the all-time greats is well-deserved, and he will undoubtedly continue to captivate audiences for years to come.